Céline
Céline Vipiana: From shoe shop to fashion label
Céline – this French fashion label stands for Prêt-à-porter-fashion and fantastic bags. It was founded in 1945 by Céline Vipiana in Paris, where the company headquarters are located until today. Céline fashion and bags embody a clear-cut, modern and practical style, that is well-suited for everyday life and yet exudes a touch of luxury and effortless elegance.
mehr lesen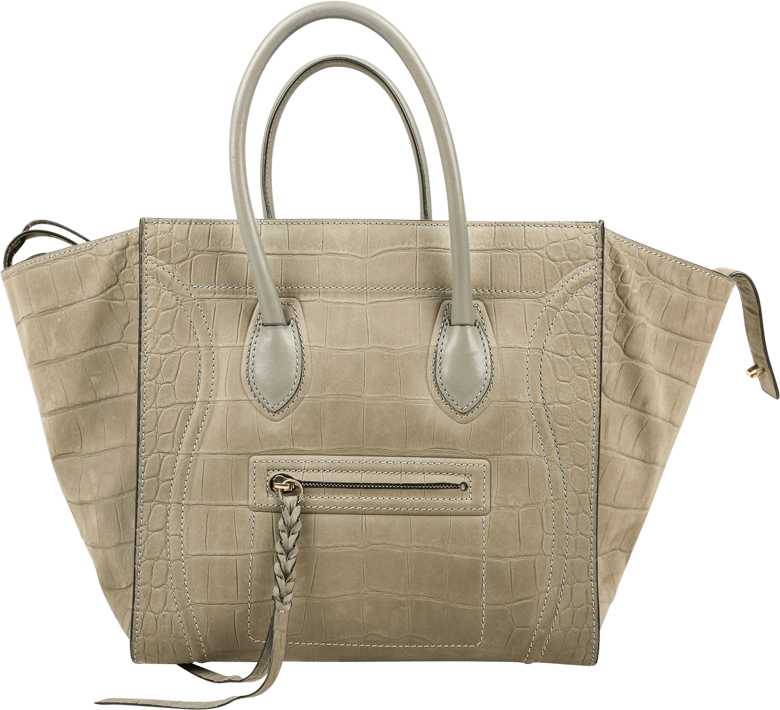 Céline

Surprisingly, Céline Vipiana, the founder of Céline, started her career in fashion with a shop solely focused on selling quality children's shoes. Owing to the rapid successes, Céline could quickly expand with further stores. 14 years later, in 1959, Céline Vipiana extended the product range to include shoes for women – and became famous for elegant moccasins made from finest materials. 1964, (now no longer available) perfumes were added to the product portfolio, leather goods followed in 1966, and 1969 came Prêt-à-porter-fashion. As expressed by the founder, Céline designs should be understood as a homage to the modern, working, stylish woman.
Céline – International breakthrough
Over the course of time, Céline developed into a popular fashion brand, that brought the classic Parisian chic into global wardrobes. A first Céline boutique was opened in 1967. In Paris, Céline sold blouses and skirts – with remarkable success, even though the women of that time rather preferred dresses. Nevertheless, Céline placed emphasis on so-called "Couture Sportswear"– fashion, that is simultaneously comfortable, practical and of high quality. With this strategy, Céline became immensely popular especially in Japan and the important American market. In 1976, a Céline boutique opened on the famous Rodeo drive in Los Angeles.
1987, Bernard Arnault, the owner of luxury brand Dior, appointed an architect called Peggy Huynh-Kinh as chief designer. In the 1990s, the company of Céline merged with the LVMH Moët Hennessy empire. In 1997, Michael Kors was hired as the chief designer of Céline. During this time, Céline wholly became an iconic cult label: Michael Kors managed to turn his designs of Céline handbags into must-haves for any fashionista. Waiting lists for Céline bags added to the desirability of both brand and bags. A further upswing in popularity was achieved with the chief designer Phoebe Philo, who was prior to 2002 designer for Chloé. She developed a new concept for the luxury brand and brought fresh wind into the Céline collections.
Céline – the logo
Initially, the logo of Céline represented an elephant. In the 1970s, it was replaced by a sulky. Today, two facing Cs form the logo: they shall commemorate the chain barriers at the Arc de Triomphe and simultaneously use the intial of Céline.
No results were found for the filter!