Bally
Bally: Modern tradition
The Swiss label Bally has become an integral part of the modern fashion sphere. The functional, simplistic shoes, for which the brand is famous, exude luxury through their minimalism. Nevertheless, they make any outfit through their vibrant colors. Highest quality of carefully selected materials, coupled with functional designs and simple elegance until today characterize the designs of Bally.
mehr lesen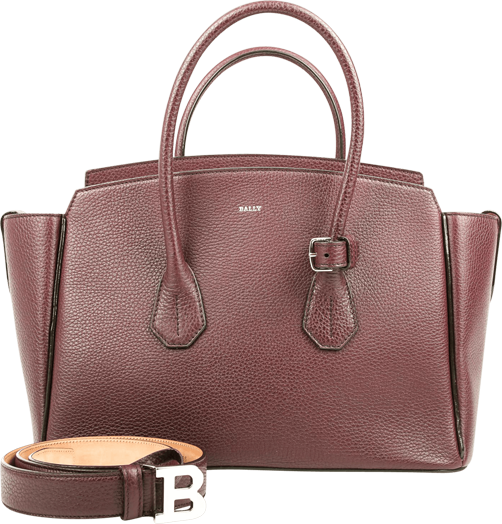 Bally
Living luxury
Bally is a long-established brand with over 150 years of history. Already right from its early days as a global shoe manufacturer, Bally did not only provide their customers with quality products, but also lived this aspiration in their stores: The first shops, that opened in the 19th century in Paris, London and Montevideo, featured luxurious furniture and invited customers to explore the product range in a pleasant atmosphere. Until today, every flagship store is carefully designed by renowned, modern interior experts.
Over the course of time, Bally cooperated with modern artists, who shaped the entire look of the brand, from store design up until iconic promotional prints: A mix of subtle elegance and playful erotica is blended with modern functionalism.
Apart from the ready-to-wear collection that is available in our online shop, selected Bally shops offer the option of made-to-measure production for shoes.
Modest beginnings and rapid growth
Out of the inheritance of their father, a rubber factory owner, the brothers Franz and Carl Bally set up their own business in 1851 in the Swiss region of Schönenwerd. They wanted to produce quality leather shoes in functional designs. Thanks to the available financial assets, the company could rapidly expand. Soon, over 500 employees manufactured the popular shoes – at that time still all by hand. This changed in 1870 with the introduction of American machinery into the production process. Eventually, the small village turned into a factory city, which provided accommodation, health services and even social services to the employees.
In the 1870s and 1880s, the popularity of Bally shoes skyrocketed and shops were opened in Paris, London and Buenos Aires. By 1916, Bally had grown into a global player with over 7000 employees and over 4 million shoes sold per year. In the 1980s, Bally was an established luxury label and was the first of its kind in the slowly opening Chinese market. The global expansion of the brand reached its peak in the 1990s.
Shoes steeped in history
Already in 1942, the Bally brand opened a museum showcasing the history of shoe making in the headquarters at Schönenwerd. Some of the featured artifacts were over 3000 years old.
Shoes by Bally also have their place in history: The shoes by Bally did not only help the sportsmen achieve records at the Olympic Games in Sankt Moritz; in 1953, they also carried the first-time-ascent of the Mount Everest to success.
No results were found for the filter!