Bottega Veneta
Bottega Veneta: Luxury made in Venetia
Famous for its finely crafted leather bags, Bottega Veneta is a highly acclaimed Italian luxury brand originating in the region of Venetia. The history of the company began in 1966, when Renzo Zengiaro and Michele Taddei laid the founding stone.
mehr lesen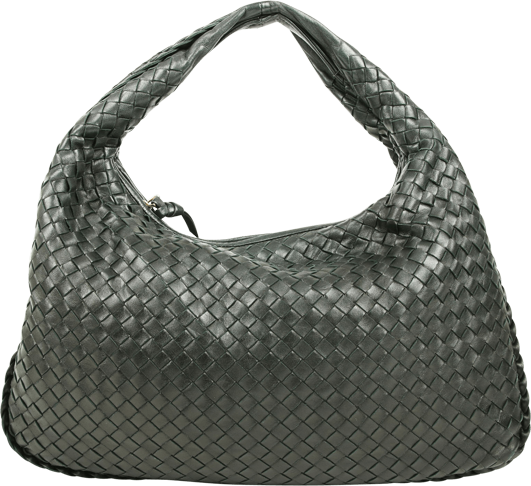 Bottega Veneta

Bottega Veneta translates into "Venetian Atelier". Every product of the brand is characterized by finest handicraft. Since its inception, Bottega Veneta is famous for its unique leather weaving technique called "Intrecciato", which was developed by their craftsmen.
In 2001, Bottega Veneta was acquired by the Gucci Group – and the renowned German fashion designer Tomas Maier became creative director. His goal was to lead back the brand to its original, historical identity: He removed striking logos from the products and concentrated on the meticulous handicraft.
Today, Bottega Veneta is not only acclaimed for its finely crafted leather bags and accessories, but also for their stylish Pret-a-porter fashion, perfumes, shoes, eyewear and even interior design.
Bottega Veneta – handicraft in finest quality
Bottega Veneta is intrinsically linked to the rich cultural heritage of Venetia. The artisanal know-how is passed on from generation to generation.
Since 2013, the Bottega Veneta Atelier is set in an 18th century villa in Montebello Vicentino. It symbolizes the artisanal heritage of the brand and is the center of creative design and production for Bottega Veneta. There, designers and artisans together develop, create and produce the elegant Bottega Veneta products with passion for handicraft and meticulous attention to detail.
Aside from extraordinary craftsmanship, the brand emphasizes luxurious quality of materials as well as innovative designs, complex details and functionalism.
Bottega Veneta: Luxuriously elegant, yet unpretentious style
Bottega Veneta is famous for the absence of a striking brand logo or even brand initials. This intentional no-logo-design immensely enhanced the brand image. The brand Bottega Veneta presents itself and its products with understatement, entirely in line with its famous slogan "When your own initials are enough". By this means, it subtly emphasizes and the individuality of the customer, instead of defining it. The products simply speak for themselves.