Tod's
Tod's: From shoes to luxury handbags
Tod's is a luxury brand known for its contrasting colors and rubber-studded accessories. Tod's is headquartered in Sant'Elpidio a Mare (Italy), a small community in the province of Fermo in the Marches. Tod's began, like many fashion brands, with footwear production and later expanded the range to include handbags and accessories. Today, the fashion brands Tod's, Roger Vivier, Hogan and Fay belong to the enterprise "Tod's Società per Azioni".
mehr lesen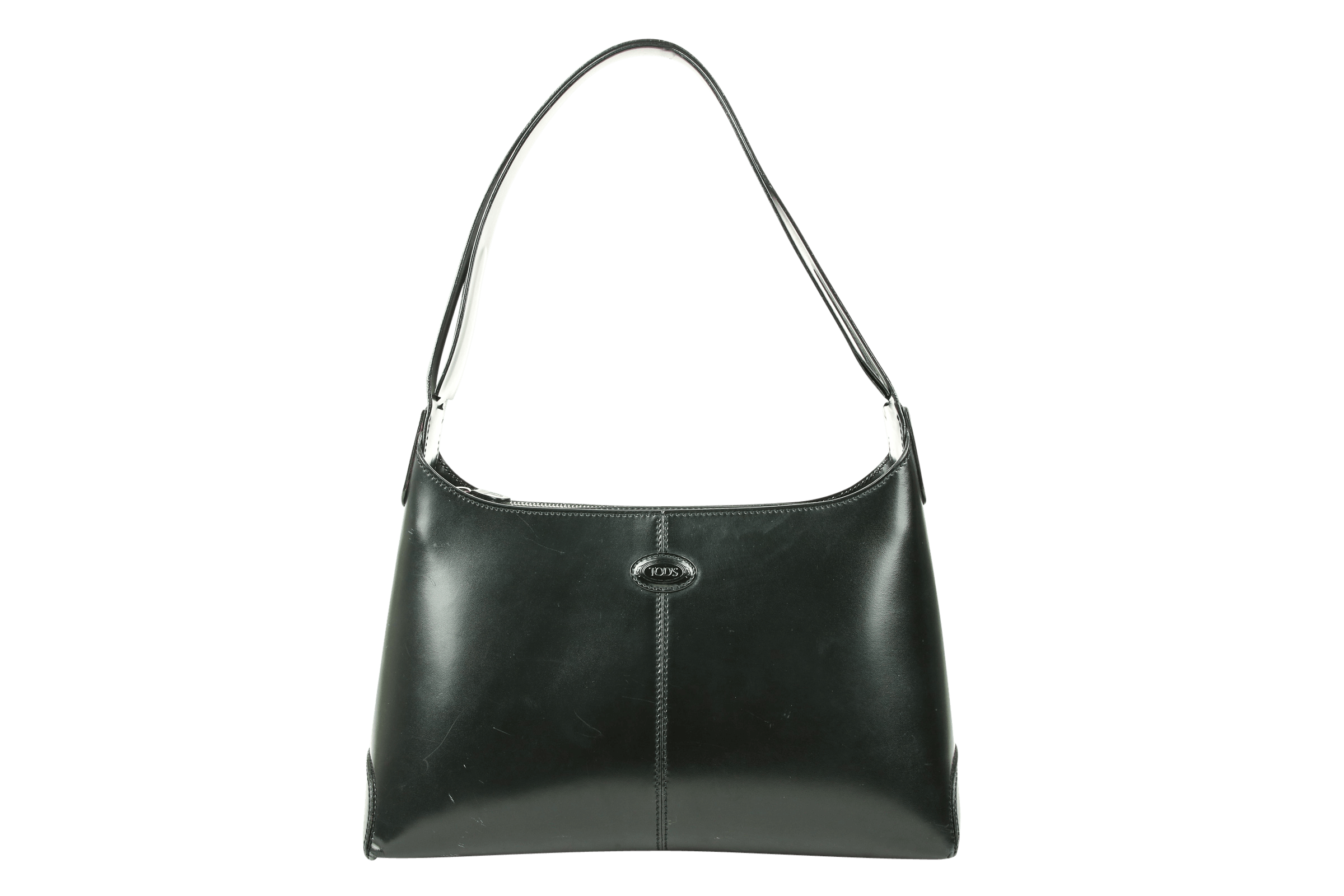 Tod's
The story of Tod's began at the beginning of the 20th century: The cobbler Filippo Della Valle is regarded as the founder of Tod's. He started making the first shoes - not yet under the name of Tod's – that were eventually exported to North America by his son. Tod's rise to international fashion brand was made possible by Della Valles grandson Diego. He first called the company JP Tod's, later simplified to Tod's.
Tod's first iconic object was a rubber-studded moccasin that featured exactly 133 rubber studs as a sole. This model was inspired by driving shoes for motorsport. Even today, handmade shoes – and in particular the moccasin – are an important focus of the Tod's brand.
Tod's gained great fame in the 1990s when Giovanni Agnelli, heir to Fiat, wore Tod's shoes, and Princess Diana, was seen wearing a Tod's handbag.
Also Tod's handbags are exclusively handcrafted and enjoy great popularity. For example, in 2016, the Tod's Wave Bag became a must-have in the world of fashion: In small and large sizes, it adorned the wrists of stars like Karlie Kloss and bloggers from around the world.
Tod's handbags are made from the best materials and are available in many colors. In addition, almost all of the Tod's handbags feature the typical rubber studs. Laser cut-outs that glow in contrasting colors also grace many of Tod's handbags.
Tod's owns the Hogan brand, which sells sneakers, jackets and sports accessories. For a while, Karl Lagerfeld was chief designer at the Hogan company. Tod's also owns Fay, a brand that added clothing to Tod's range of products. Fay mainly offers jackets and coats, but also other clothing for women, men and children.
The grandson of Tod's founder is still the executive board member of the group, leading the company Tod's in third generation. The brand has secured its place in the fashion world today; be it with his typical Italian, high-quality Tod's handbags or the typical Tod's moccasins.
No results were found for the filter!