Elie Saab
Elie Saab: Exceptional talent and fashion genius
Elie Saab's story began in 1964 in Lebanon. Elie Saab was already interested in tailoring and fashion design at the age of nine. As a teenager, he taught himself the art of tailoring and created his first collections, which he sold to the women in his neighborhood. Today, Elie Saab has become one of the world's most revered fashion designers.
mehr lesen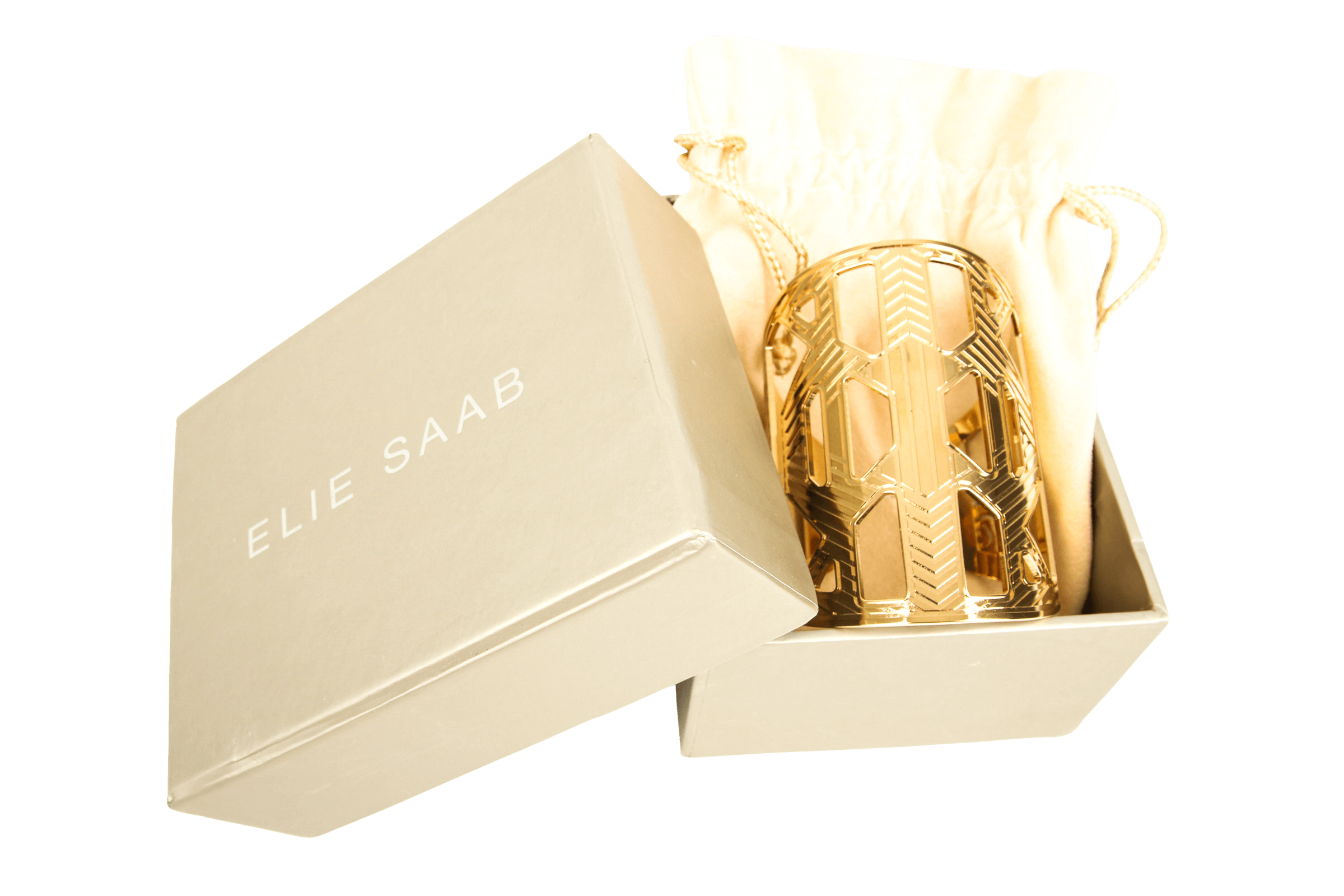 Elie Saab
Elie Saab's superior talent, ambition and unwavering will enabled him to pursue his passion at an early age. At the age of 18, he opened his first store in Beirut. At this time he was already a true master of design and fashion, even though he had studied only for one year in Paris.
From Beirut to Rome and Paris
Saab was able to marvel the female clientele with his creative collections right from the start. This did not go unnoticed: In 1997 he presented his collections in Rome, with such an overwhelming success that he showcased his first ready-to-wear collection a year later.
In 2000, Elie Saab was invited to present his collections to the coveted French fashion elite "Chambre Syndicale de la Haute Couture". Seven years later, his first haute couture salon opened in Paris, but his personal studio is until today located in Beirut. In this multi-story center of inspiration, Elie Saab produces all his haute couture dresses, and forms new ideas into unique artistic creations.
Sensual, feminine and elegant: Fashion that underlines femininity
Elie Saab's designs underline femininity in a unique way. Interestingly, he dislikes the term "sexy", but instead prefers to concentrate on pure feminine elegance. With finest fabrics, clear designs and detailed embroidery, his collections captivate with sophistication as well as romance, elegance and sensuality. In addition to exclusive haute couture dresses, that perfectly hug the silhouette of every woman, Elie Saab now also creates ready-to-wear lines, bridal wear, accessories and perfumes. Just like his dreamlike fashion designs, accessories by Elie Saab are characterized by fine materials and fabrics and are often topped off with pearls and sparkling stones.
Elie Saab: Good to know
Elie Saab's breakthrough came in 2002, when Halle Berry vowed the world in a custom made gown by the designer at the Oscar awards. In this dress, the actress won the Best Actress Award. Overnight, Elie Saab became one of the most sought-after designers of the Hollywood elite. Numerous internationally known actresses, musicians, first ladies and noblemen appreciate his talent to this day, including Crown Princess Victoria of Sweden, Beyoncé Knowles, Marcia Cross and Queen Rania of Jordan. Despite his overwhelming fame, Elie Saab has stayed true to his trademark focus until today: playful, very feminine and fine creations that seem to stem directly from a fairy tale.
No results were found for the filter!