Longchamp
Longchamp: Timeless, practical chic
Almost everyone knows Le Pliage, the famous handbag model that seems to be more practical than any other bag: It offers ample space, yet folds down to minimum size. Behind this bag is the Longchamp brand, which has a long history and had always stood for timelessly chic and at the same time functional products.
mehr lesen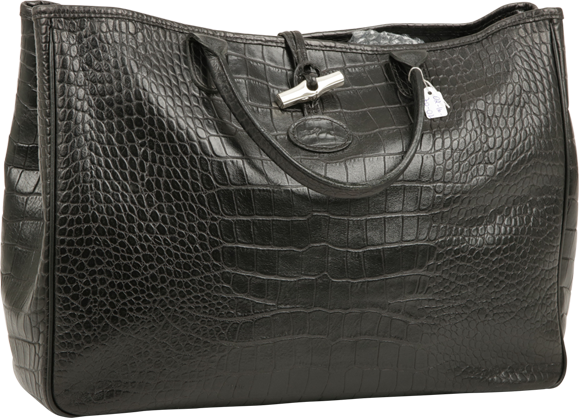 Longchamp

From pipes to bags
The company was founded in 1948, when Jean Cassegrain took over the Paris tobacco business "Au Sultan". In the coming years, it developed into a successful business, whose main customers were French soldiers.
Cassegrain expanded the assortment in the 1950s with pipes that featured elegant leather covers made from quality materials. These quickly became popular among society and even celebrities such as Elvis Presley.
In 1955, the first wallets and small handbags for men found their way into the Longchamp assortment. 1971, a women's collection was added, as well as a line of travel bags made of leather and nylon fabrics. Slowly but steadily, the focus of the company shifted, from pipe smoking utensils and accessories in the early days towards the present emphasis on bags. In 1980, Cassegrain's son took over the management of the company.
In 1988, the first of many boutiques opened. Today, Longchamp runs more than 1,800 shops in around 100 countries. The focus on tradition and quality is maintained until this very day. The supplies from the best tanneries in the world ensure that the highest possible quality is achieved. Moreover, every Longchamp bag and every accessory impresses with extremely practical features in addition to a high-quality look. This unique and useful combination has made the products extremely popular.
Fun fact
Cassegrain intentionally did not choose his surname to start his company, as there was already a famous French fine paper business of his relatives with the name Cassegrain. He wanted an independent name for the marketing of his leather products. The "Longchamp" goes back to the Parisian racecourse of the same name. Accordingly, the logo with a jockey on a horse was selected and is now characteristic of the company.
Le Pliage
In 1993, the most famous Longchamp bag was designed: Le Pliage. Made of leather and nylon, it has a special feature: When no longer needed, the bag can be folded down into a very small, flat envelope. As this practical feature complemented the high-quality manufacturing, the product quickly became the darling of the company. It is available today in many different designs, in special luxury versions and in various colors. The model is relatively inexpensive and thus one of the most affordable status symbols in the fashion world.
Today, fashion enthusiasts will find everything their heart desires in the assortment.
The bags continue to dominate the product range, but are complemented by clothing, shoes and accessories in the same designs. Thus, Longchamp has much more to offer than "just" Le Pliage.
No results were found for the filter!