Lanvin
Lanvin: Sophisticated fashion for him and for her
More than 125 years of fashion creation lie behind the name Lanvin. The label was built by a young women who turned her ideas for fashion and design into reality at the end of the 19th century.
mehr lesen
Lanvin
From hat maker to global brand
In 1889, the young French Jeanne Lanvin, who was working for a hat maker at that time, got the idea to start her own fashion business. Eventually, this dream came true in 1909. Jeanne Lanvin remarkably managed to unite career and motherhood, in fact she was in her doings consistently inspired by her daughter Marguerite Marie Blanche.
Her label Lanvin perfectly matched the needs and the zeitgeist of the time. The Lanvin flagship store is located on rue du Faubourg Saint-Honoré - the iconic fashion mile of Paris. Today, it is the oldest continuously fashion store in France.
Cheerful colors & noble fabrics
Jeanne Lanvin's signature designs were characterized by the unique colors that she herself created. For example, she wore the elegant, ladylike Polignac Pink for her daughter's wedding to the Count of Polignac. World-famous is also the Lanvin Blue, which graces all packaging and shopping bags of the brand. This color was inspired a fresco by Fra Angelico in Florence.
But it was not just colors that stood out at Lanvin; the high-quality fabrics and sophisticated embroiders equally delighted customers. The label, which evolved from girl's dresses to haute couture fashion for women, was very well received by the Parisian high society. Even when minimalist fashion by the likes of Jean Patou and Coco Chanel became popular in the 1910s, it remained as popular as ever.
Lanvin unswervingly continued to offer playful, long dresses, flowing skirts with ruffles and satin ribbons, as well as romantic flower patterns.
A tribute to the daughter
The whole fashion house is homage to her beloved daughter. In 1927, the perfume "Arpège" was launched, which is inspired by the piano playing of her daughter. Even the company logo features a mother with her daughter – a photograph of Jeanne and Marguerite served as a template for it. And last but not least, the daisies in the flower designs of the fashion creations pay tribute to the daughter Marguerite, who led the company for some time after the death of her mother in 1954.
Lanvin for all situations
Already at an early stage, Lanvin added wedding dresses and home textiles to its repertoire of products. The "Lanvin Décoration" line even got its own boutique just opposite the main branch. In 1923, the Lanvin Sport line was introduced. One year later, the first fragrance Mon Pèche was presented.
After numerous changes of chief designers and shareholders, July 2017 marked a new turning point for the company. Oliver Lapidus was appointed head designer of women's fashion and creative director and will lead the label in the years to come.
No results were found for the filter!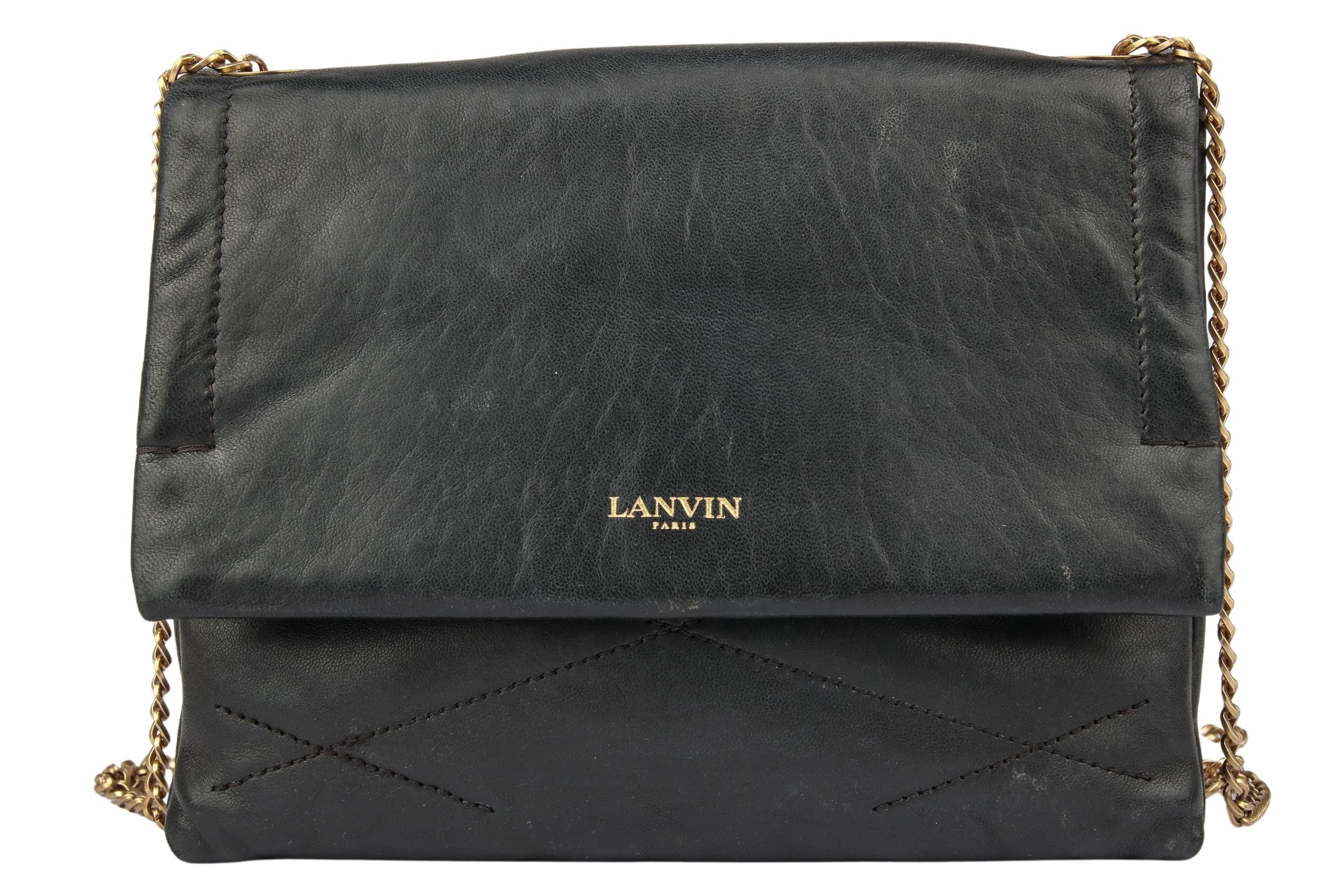 Lanvin Sac Sugar Mini Bag Schwarz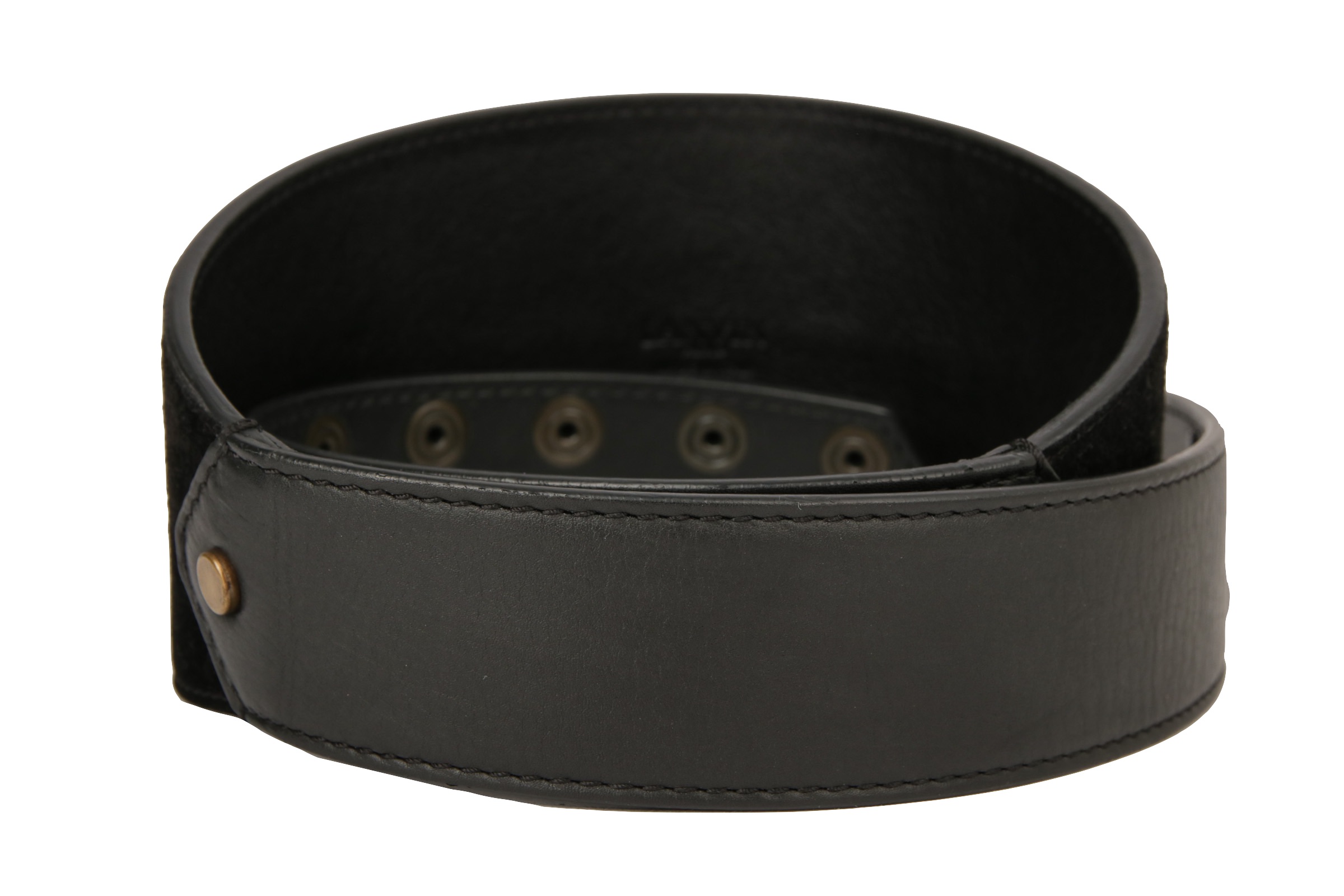 Lanvin Taillengürtel Schwarz Gr. M