Prada
Prada: The luxurious Italian fashion house
Unlike the big competitors Louis Vuitton or Chanel, Prada has its roots in the Italian fashion metropolis of Milan. Here it was founded by the brothers Mario and Martino Prada in 1913, and greatly supported in its development by their granddaughter Miuccia Prada. The company initially focused on the production of high quality leather goods, luggage and accessories. Today, Prada is one of the largest, most famous, and undoubtedly most luxurious fashion houses in the world.
mehr lesen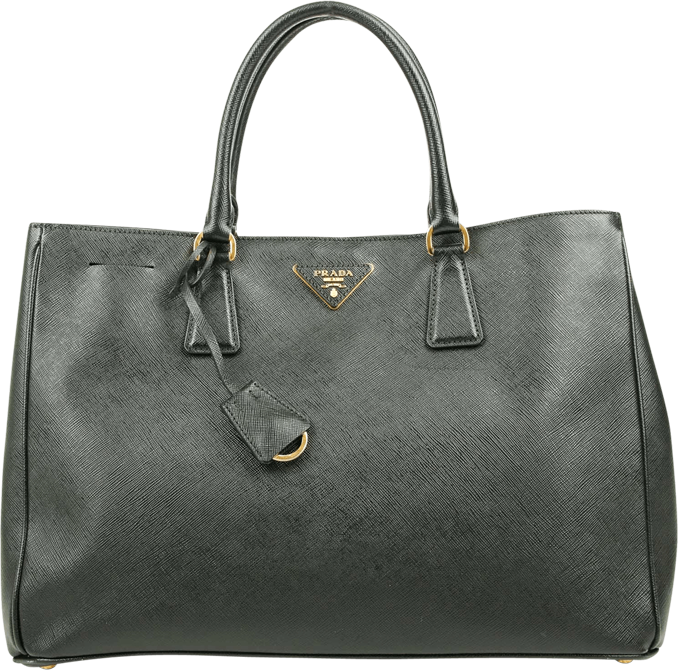 Prada
The Prada brothers gained initial fame by being appointed royal court purveyors in 1919. The breakthrough came, however, only through the help of granddaughter Miuccia Prada. She developed an entire fashion line from black parachute nylon, which is still one of the trademarks of the brand today. Thanks to her efforts, the company grew into the fashion empire "Prada SpA", which comprises the companies Miu Miu, The Original Car Shoe and Church's.
Prada's success began with the "Vela" model, made from unconventional nylon material. The eye-catcher was a silver-colored, upside-down triangle featuring the brand name. This triangle is still widespread on various products today.
Eventually, the Vela backpack became a prestige product and ensured the proliferation of the nylon material into other bag types, such as handbags, purses and travel bags.
Prada: Design features
With pure, single-color designs, Prada set itself apart from other brands with their striking, extraordinary collections. After an initial focus on handbags and accessories, in the late 1970s shoes were added, and in the 1980s, the first clothing collection followed. These also marveled with clear lines and minimalist designs. An exception to this trademark design was the "Prada Ugly" collection, which featured retro colors and flashy accessories. It is a household name for all Prada fans today.
Prada: Manufacturing of products
85% of Prada's products are produced in Italy. For the other 15%, a project was launched in 2010 called "Prada Made In ..." that helps shoppers know exactly where their exclusive product was made. A well-known quote from Miuccia Prada was published at that time: "Made in Italy - who cares?". It was her who completely reinterpreted concepts such as luxury and sophistication, and ensured that Prada still enjoyed the cult status that the brand soon acquired. Prada has just become a name that, like no other, is inseparable from the international fashion world. We love the handbags, the luggage and the accessories by Prada. Whether from the special nylon fabric or high-quality leather: The designs are timeless, classy and unmistakably Prada!