Marc Jacobs
Marc Jacobs: High Fashion aus New York
Marc Jacobs gilt als einer der erfolgreichsten Modedesigner der Welt. Sein Modeunternehmen Marc Jacobs International mit Sitz in Soho, New York, gilt als Modehauptquartier für alle Fashion Victims dieser Welt. Der US-amerikanische Modedesigner Marc Jacobs entwirft seit Mitte der 1980er-Jahre Mode unter seinem Namen Marc Jacobs. In New York geboren und bei seiner modebewussten Großmutter aufgewachsen, lernte Marc Jacobs in seiner Kindheit die Modewelt von Grund auf kennen: Seine Großmutter brachte Marc Jacobs das Stricken bei. An der Parsons New School for Design, an der Marc Jacobs Modedesign studierte, machte er 1984 seinen Abschluss und gewann mit seiner Abschlusskollektion - bestehend aus den handgestrickten Pullovern seiner Großmutter - den Perry Ellis Golden Thimble Award.
mehr lesen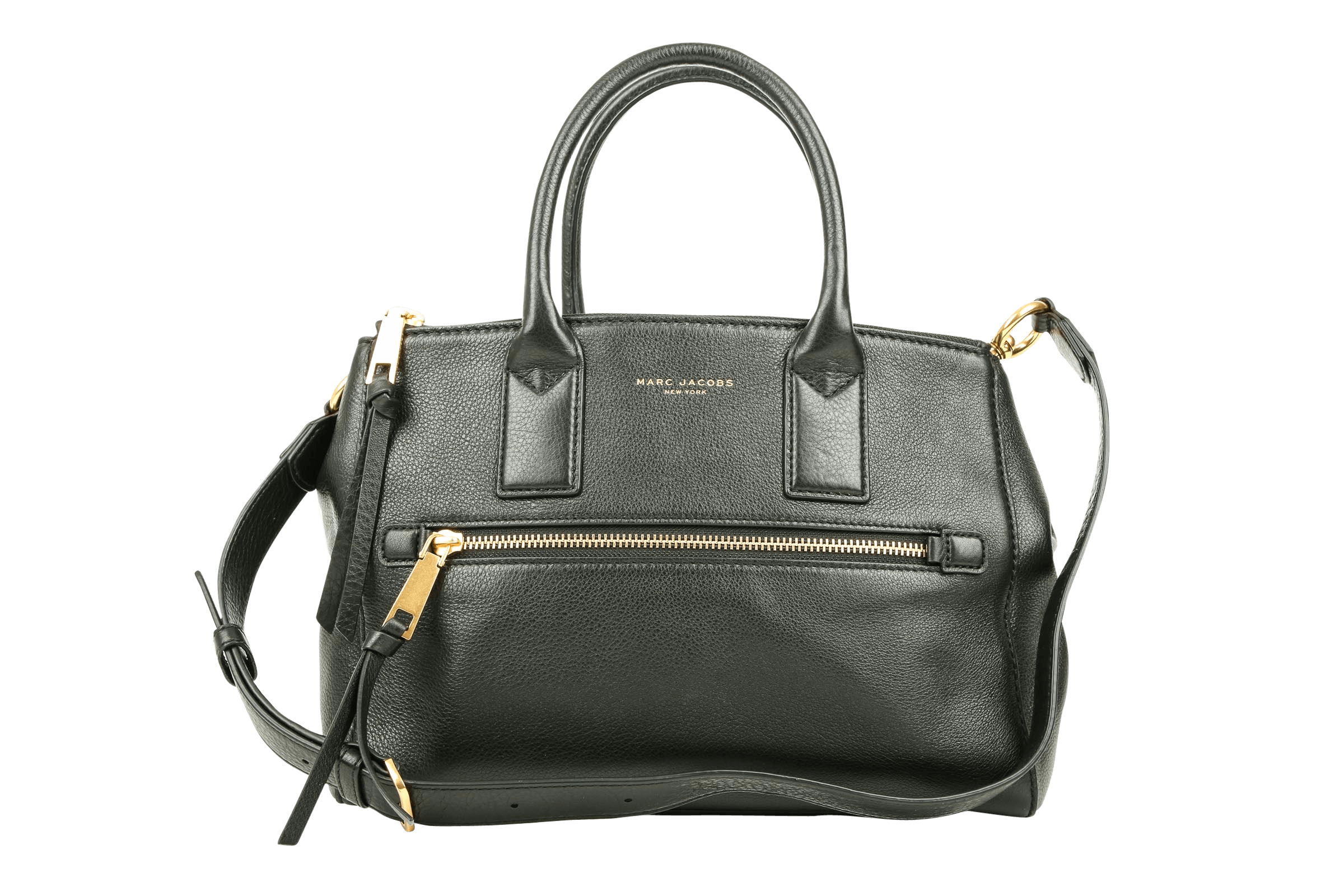 Marc Jacobs

Im Jahr 1986 brachte Marc Jacobs seine erste Kollektion unter seinem Namen Marc Jacobs heraus. Ein Jahr später erhielt Marc Jacobs als jüngster Designer den Perry Ellis Award for New Fashion Talent vom Council of Fashion Designers of America (CFDA). Heutzutage kennt fast jeder den Namen Marc Jacobs. Durch seine herausragende Persönlichkeit, die Marc Jacobs in den Jahren 1997 bis 2013 beim französischen Traditionsmodehaus Louis Vuitton als kreativer Leiter in Form von Prêt-à-porter-Shows, bemerkenswerten Marc Jacobs-Taschenkollektionen und innovativen Marc Jacobs-Damenkollektionen modisch unter Beweis stellte, wurde Marc Jacobs zum gefeierten Star der Modeszene. Anna Wintour, jahrelange Chefin der Modebibel Vogue, ist eine begeisterte Anhängerin von Marc Jacobs und den Marc Jacobs-Kollektionen.
Die Mode von Marc Jacobs will immer die Individualität der Kundinnen herausstellen. Marc Jacobs selbst sagt: "Mode ist keine Notwendigkeit. Du brauchst sie nicht. Du willst sie!" Mit dieser Attitüde kreiert Marc Jacobs Mode, die so nur von Marc Jacobs sein kann. Bunt, eigenwillig, charmant und ein wenig verrückt.
Doch auch die Parfümkreationen von Marc Jacobs haben sich zu sehr erfolgreichen Marc Jacobs-Produkten entwickelt. Allein schon die außergewöhnlichen und extravaganten Marc Jacobs-Flakons sind kleine Kunstwerke, die so nur von Marc Jacobs stammen können. Die Düfte von Marc Jacobs sind für Damen als auch Herren erhältlich.
Die Taschenkollektion von Marc Jacobs vereint die für Marc Jacobs typische Eigenwilligkeit mit seiner Einzigartigkeit: Schlichte Eleganz gepaart mit auffallenden Accessoires oder Mustern. Marc Jacobs weiß auch hier, wie er die Modewelt von Marc Jacobs überzeugt.
Die Beliebtheit von Marc Jacobs Designs zeigt sich aber vor allem auf den Events, die einen roten Teppich haben: Die Mode von Marc Jacobs ist bei den Stars sehr häufig vertreten. Marc Jacobs ist der Darling der Celebrities.
No results were found for the filter!